Zoho Remotely – Work from home is so easy!
Remotely will remain free till July 1, 2020 by which time we hope the Coronavirus crisis tides over. We wish this is of help to all teams
د.إ 220.00
Best deal at:
zoho.com
Buy for best price
Add to wishlist
Added to wishlist
Removed from wishlist
0
Zoho Remotely – Work from home is so easy!
Description
Work remotely. Your office is where you are.
We all know that face-to-face interactions and in-person collaborations are the best ways to work. The next best option is to work remotely. With the right set of apps, you can maintain a close-knit and productive working environment, no matter where your team is based. Zoho Remotely will enable you to take your work remotely by offering a complete suite of web and mobile apps that will help you communicate, collaborate, and be productive.
Meet online and communicate from anywhere
Whether you're holding a team meeting, a training session, a customer support call, or an important sales presentation, Remotely's suite of apps will enable you to conduct all your business communications online.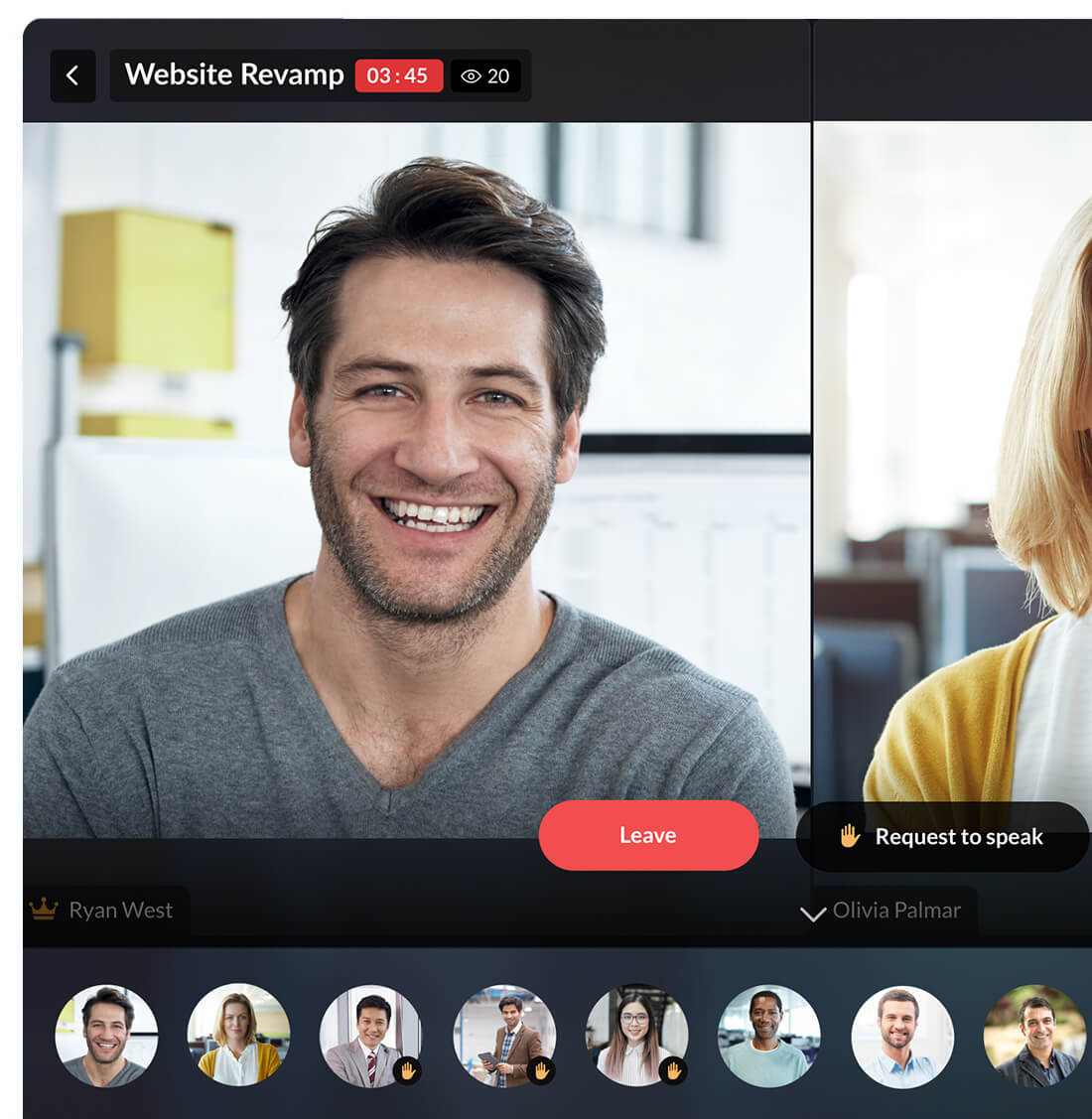 Create channels and manage multiple chats, hop on a video or audio call with your team. Share files, convert messages to tasks, and more, right from your chat. Cliq serves as a central hub for remote work.
Schedule meetings online across time zones. Simulate face to face meetings on the screen via video calls, or just stick to audio calls. Share your screen for contextual discussions.
Design and conduct online training courses, remotely impart your knowledge, receive feedback, and reach your audience across the globe.
Collaborate seamlessly from wherever you are
Work effectively as teams even from different locations. Plan and monitor your projects, assign work items, allocate resources, prioritize tasks, and make your work count.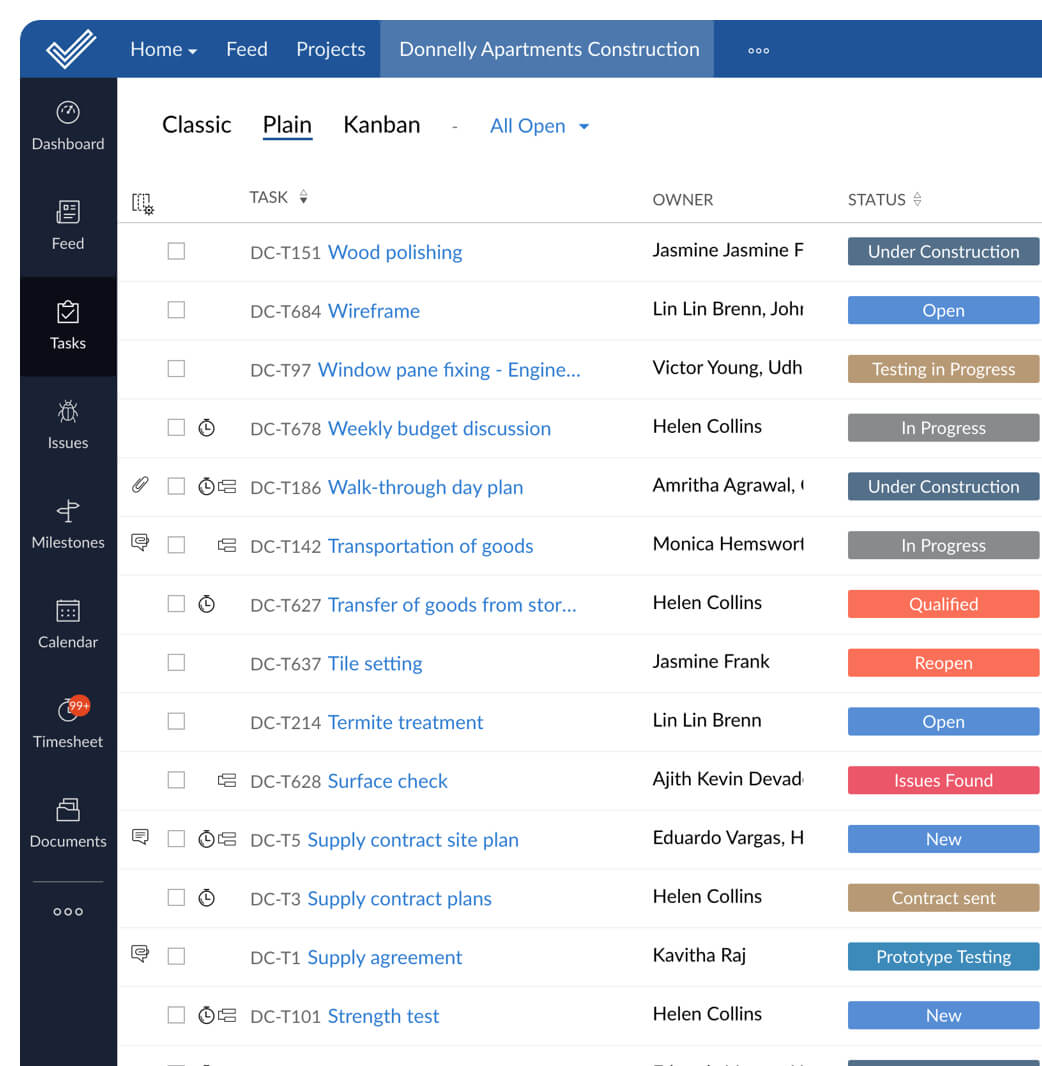 Create team drives, share documents with members, and collaborate in real-time to get things done.
Launch projects, add relevant people and tasks. Collaborate with your team wherever they are and keep track of task progress and milestones efficiently.
Create customized scrum boards and incorporate live feedback while executing projects, the agile way.
Remote assistance from anywhere
Help your customers and employees from anywhere through applications that act as remote hands and eyes. Understand live issues, share help files, and patches securely to resolve customer queries.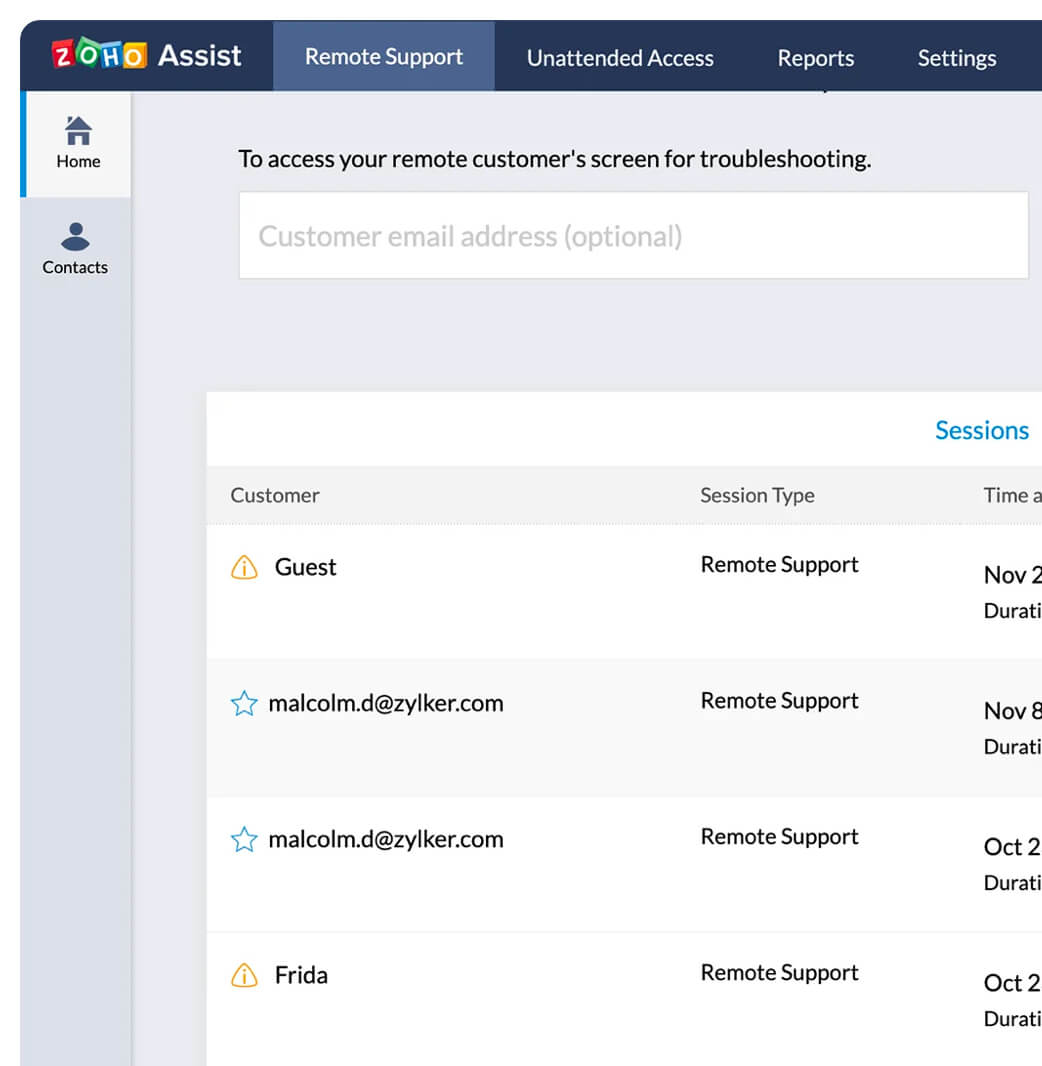 Reach out to your employees and customers wherever they are through secure remote sessions across multiple devices. Take approved control of their system and provide assistance from your location.
Get to see what your customer sees, click and annotate images, draw deeper insights with augmented reality tech, and deliver remote assistance.